Trendy Chickadee was founded by Molly Hogan. Her personal brand brings sun chasing, sandy beach- loving boho style for the newest up and coming brands, designs, and emerging trends. Molly rents in California and was looking to refresh her dining nook/kitchen space. Her dining nook was previously covered with wallpaper which made the space feel small. She was looking to update this space with a white, textured, peel and stick option. Molly found our Classic Shiplap Wallplanks and reached out regarding a video collaboration for this home improvement project.
Her IGTV video takes you through this kitchen refresh process. First Molly applies paintable beadboard molding to the space between her kitchen cabinets and the counter tops. Next, she hangs her new beaded light fixture. Her final step for her kitchen refresh is installing our Classic Shiplap Wallplanks. Molly highlights the necessary steps of measuring the boards and cutting. Step two is sanding the edges.* Step three is removing the release paper from the planks and the final step of using the J-roller to ensure adhesion to the wall. Watch her Classic Shiplap time-lapse installation video below:
Molly even dissects the Classic Shiplap boards by highlighting the real engineered hardwood veneer that is vinyl wrapped, has a true nickle gap shiplap edge, and an easy peel and stick adhesive application. Molly is in love with her new dining nook space. She says "it looks 10x bigger and just amazing! Wallplanks are an easy way to elevate your space and it was the best experience!"
Molly continues her video by show casing the rest of her kitchen transformation. She shares tips on how to save counter space, have functional yet decorative shelving, highlights her new faucet, and her new wooden, beaded chandler.
Watch her entire IGTV kitchen and dining redesign video here: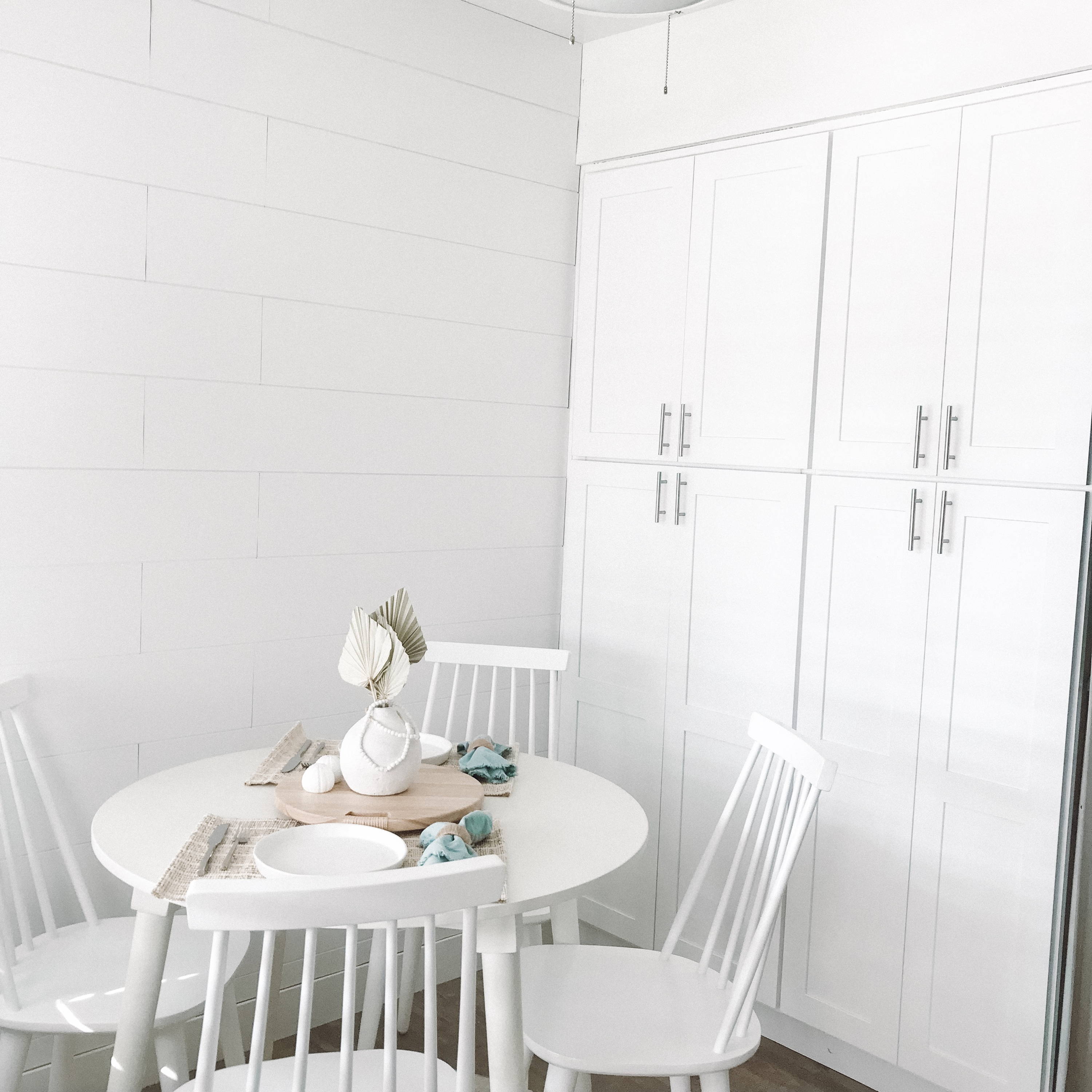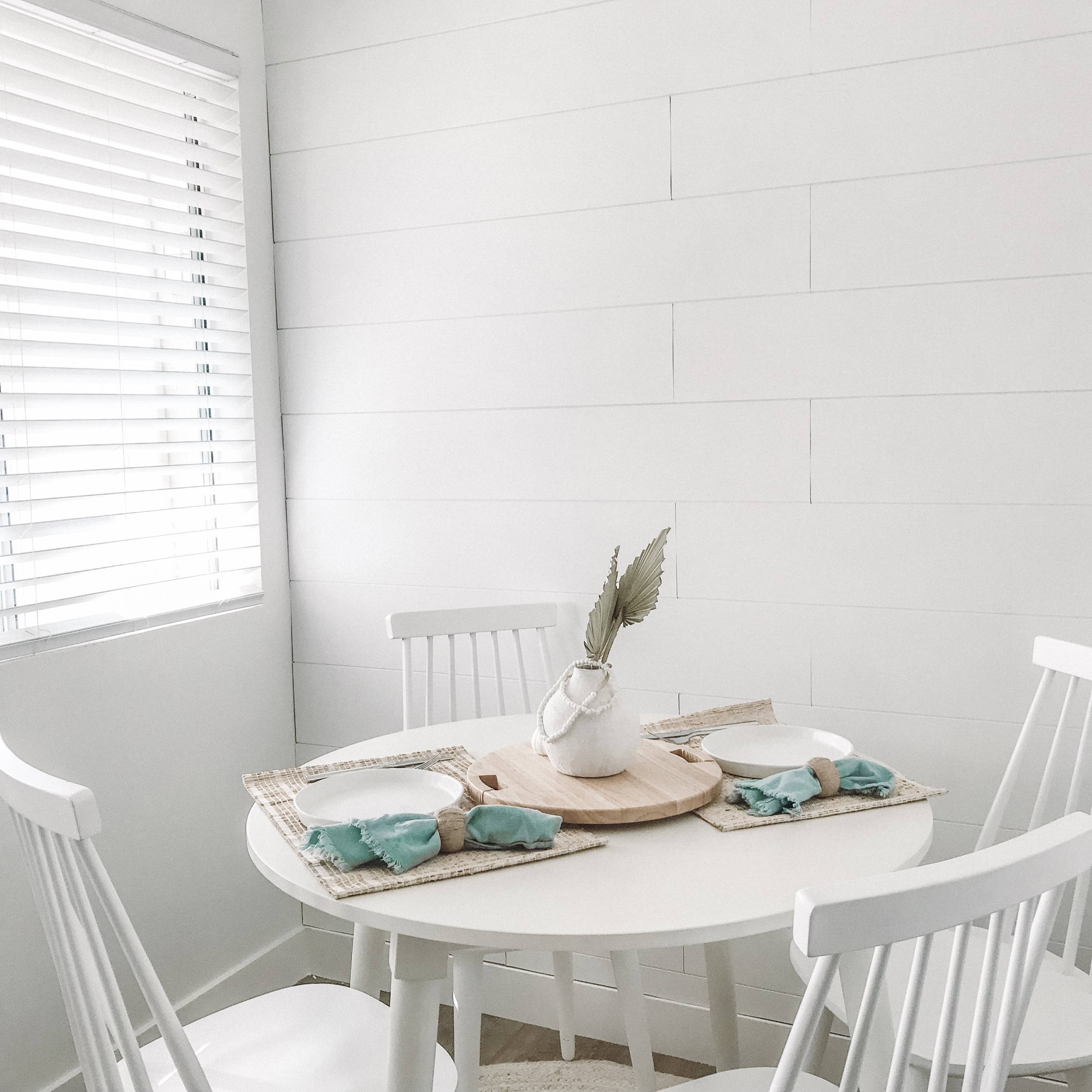 *Please note Molly's step two of sanding the shiplap edges is not necessary and is not a part of our Wallplank installation process.
If you are interested in collaborating with us, sign up for our Affiliate Program here: