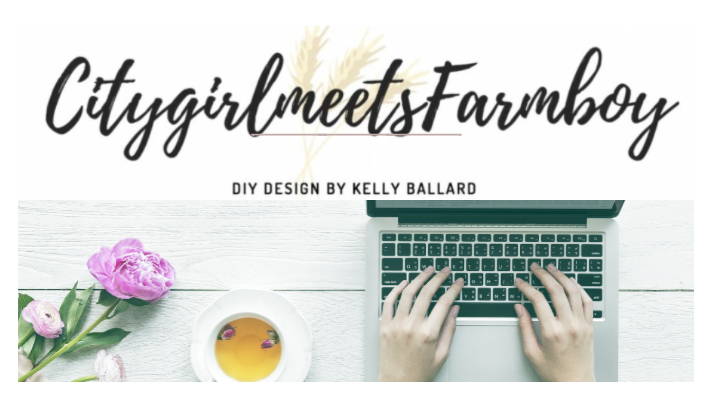 We recently collaborated with Kelly Ballard, a social media affiliate. Kelly showcases her DIY skills and creativity for simple spaces on her City Girl Meets Farmboy blog, YouTube channel, Pinterest, Instagram and Facebook pages.
Kelly participated in The One Room Challenge sponsored by Better Homes and Gardens. She choose our Genuine Normandy Originals Hardwood peel and stick Wallplanks to renovate her laundry room ceiling for the first challenge. Kelly walks you through the step by step process of installing Wallplanks on a ceiling. On her blog she highlights the necessary tools for this installation, how to properly cut the Wallplanks to size, the importance of using the J-roller, and the final step of nailing the planks to the ceiling. To read her Wallplanks blog click here: https://citygirlmeetsfarmboy.com/2019/04/16/wood-ceiling-install-one-room-challenge-week-2/.
Kelly also created and published this great video: "How to Install Peel and Stick Wood Planks to a Ceiling-Using Wallplanks" on her YouTube channel. Watch her installation video below.
*Please note nails are only required for a ceiling installation.
Wallplanks enjoyed being a sponsor for this One Room Challenge and Kelly couldn't be happier with her decision to install our peel and stick shiplap Wallplanks on her ceiling. Kelly personally wrote in to tell us to "please pass along your team what amazing products you have. I loved working with Wallplanks so much!" Thanks Kelly!
We loved working with you too!