Do you know Megan Navarro? We do! Megan is a wife and mother who tries to find the positive in everything in life and she is extremely grateful for the life she lives. She's obsessed with The Dollar Tree and loves to share her finds to help others find affordable and awesome things! Megan is passionate for home decor and decorating for all seasons and holidays while staying on a budget.
Wallplanks recently had the pleasure to collaborate with Megan for her master bedroom makeover on a budget! She wants to make her bedroom feel light, airy, and cozy with a glam modern farmhouse vibe. Her first tip is to paint whatever you can. The walls, doors, furniture, etc. Next she wanted to add a shiplap look to her back bedroom wall but couldn't afford the material or a contractor within her budget; until she found us! She found her vision with our peel and stick Classic Shiplap. She says "This is what we need!" Wallplanks makes purchasing so easy with our carton calculators, direct shipping to your door and our peel and stick installation method! Making cuts is easy if you chose to stagger the planks. Megan loves the extra style the Classic Shiplap Wallplanks have added to her master bedroom. Wallplanks offers so many different colors and styles to match your home decor. Wallplanks are affordable and an easy way to add that shiplap look into your home on a budget!
Megan continues her master bedroom makeover project by replacing her night stand and lamps. Next she replaced her carpet with laminate flooring. If you can't afford to replace the flooring, she suggests adding an area rug. Another simple update is to change out your bedding. To spruce up your bedding, just add some throw pillows! These throw pillows are easy to change out through the seasons and holidays. If you have a TV in your bedroom, hang it! Hanging a TV makes the room feel cleaner and less cluttered. Another simple makeover trick on a budget is replacing dresser knobs. She replaced the plain silver knobs with crystal knobs to enhance her glam farmhouse vibe bedroom. Lastly adding a big mirror and a "fandahler" (chandler/fan hybrid) finishes her glam style master bedroom makeover on a budget!
Watch her entire Tips To Decorate Your Bedroom On a Budget/Master Bedroom Makeover with Shiplap video here: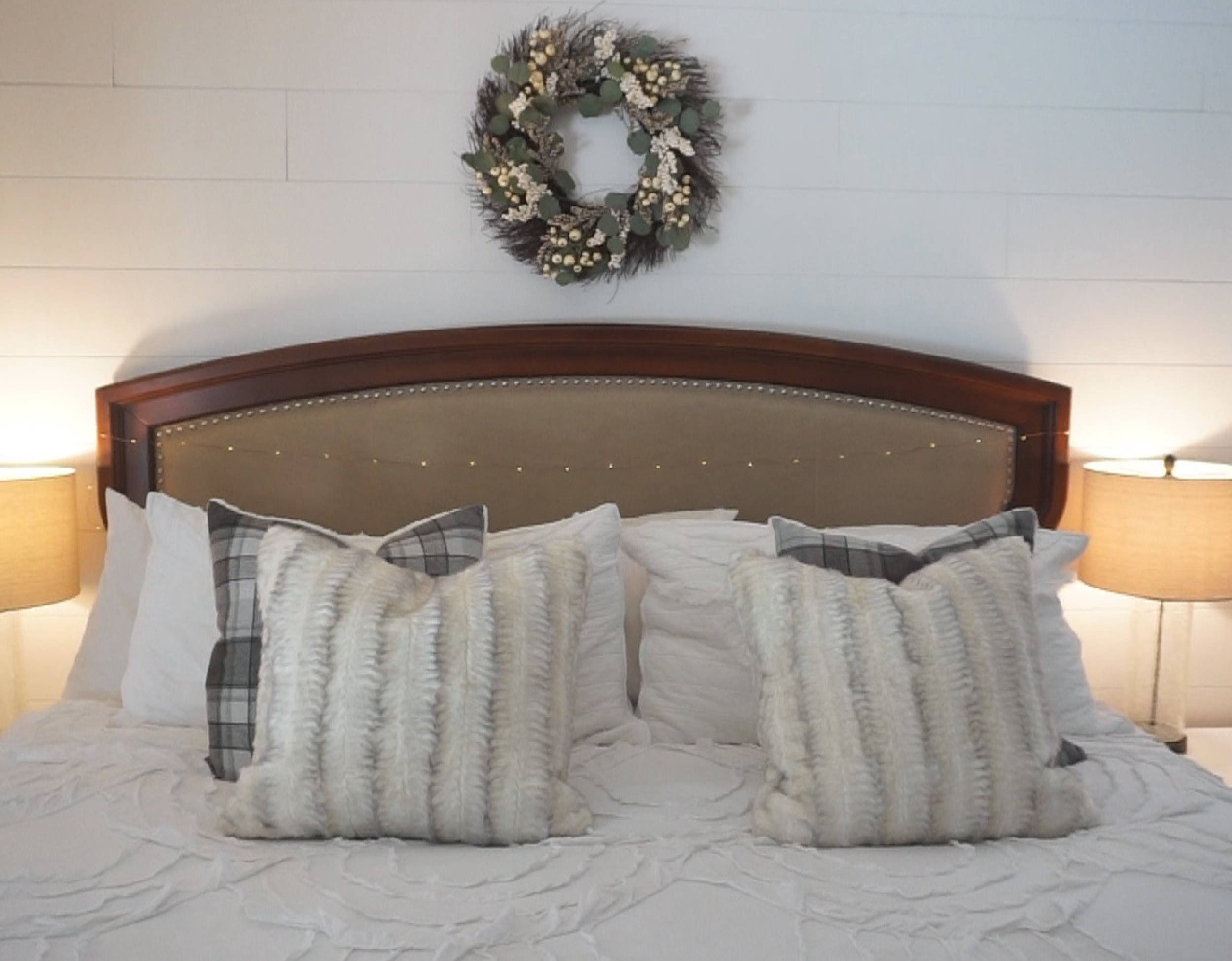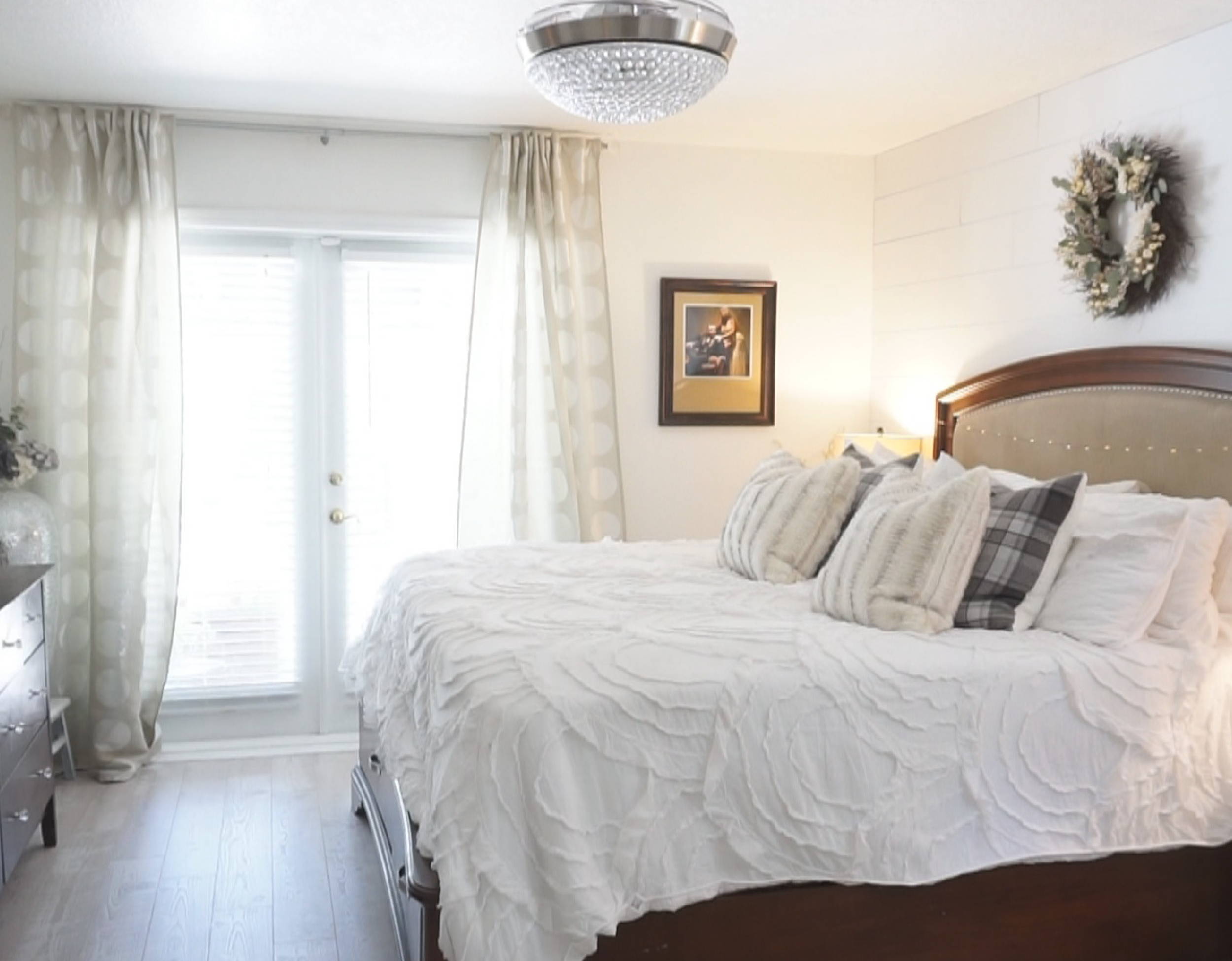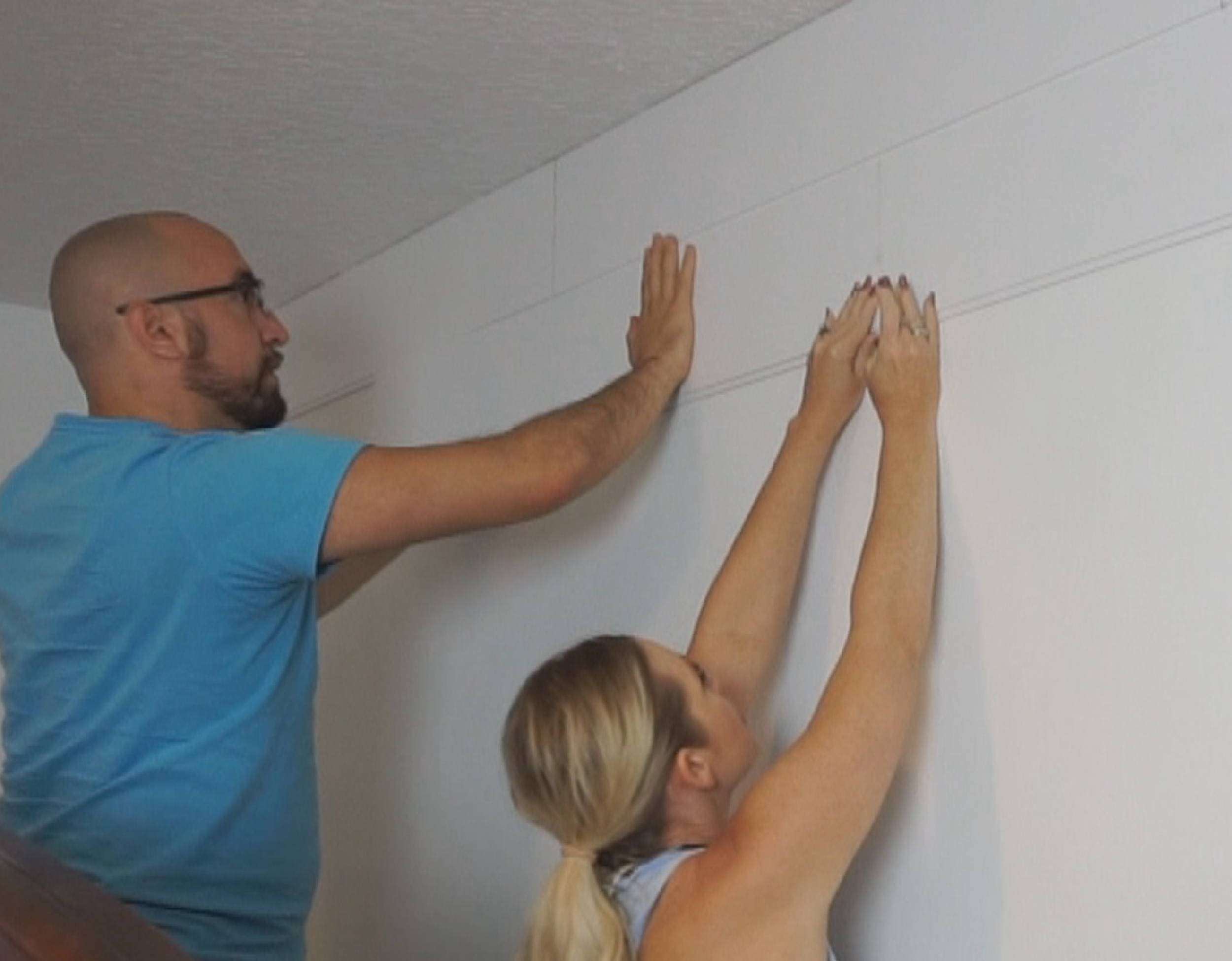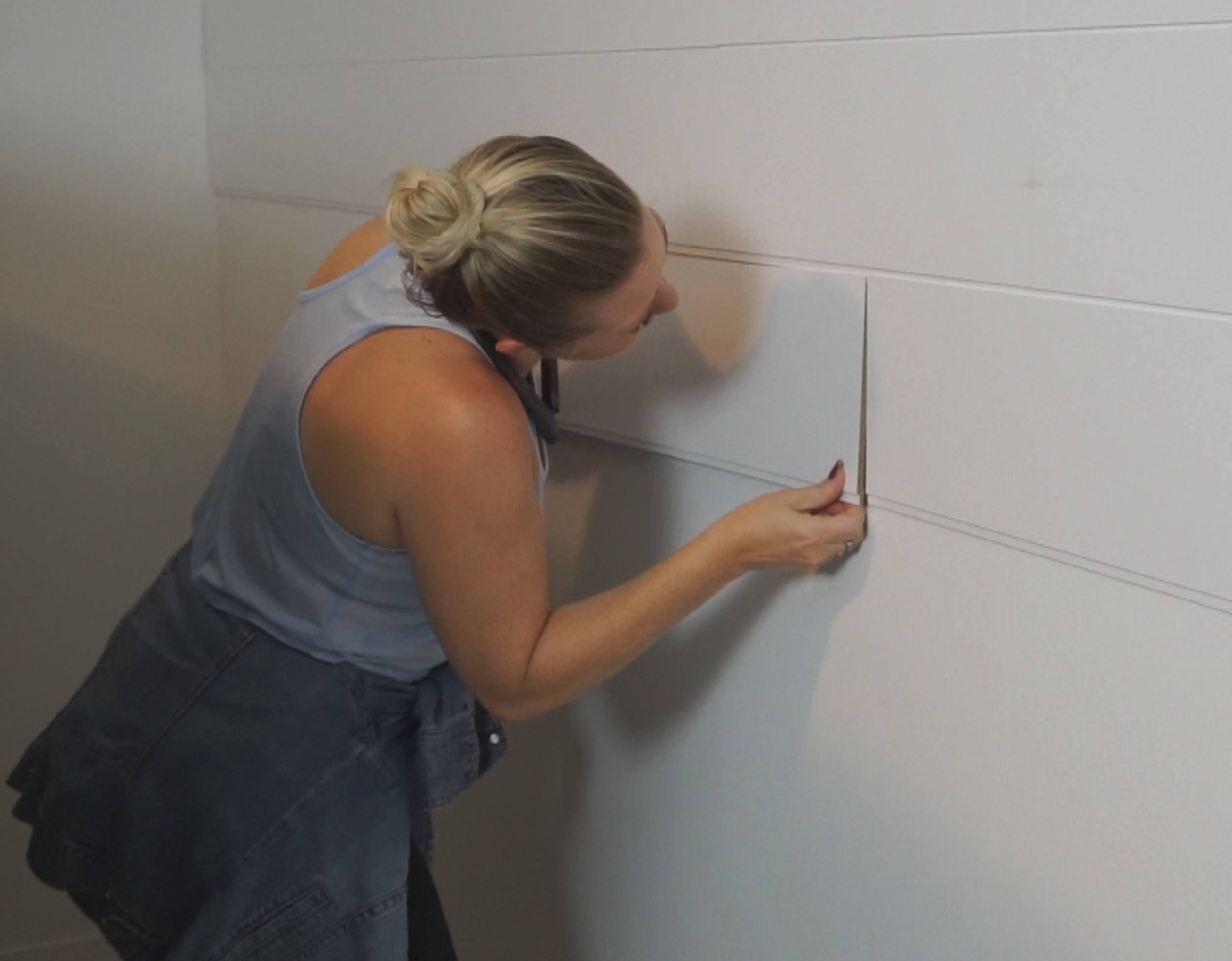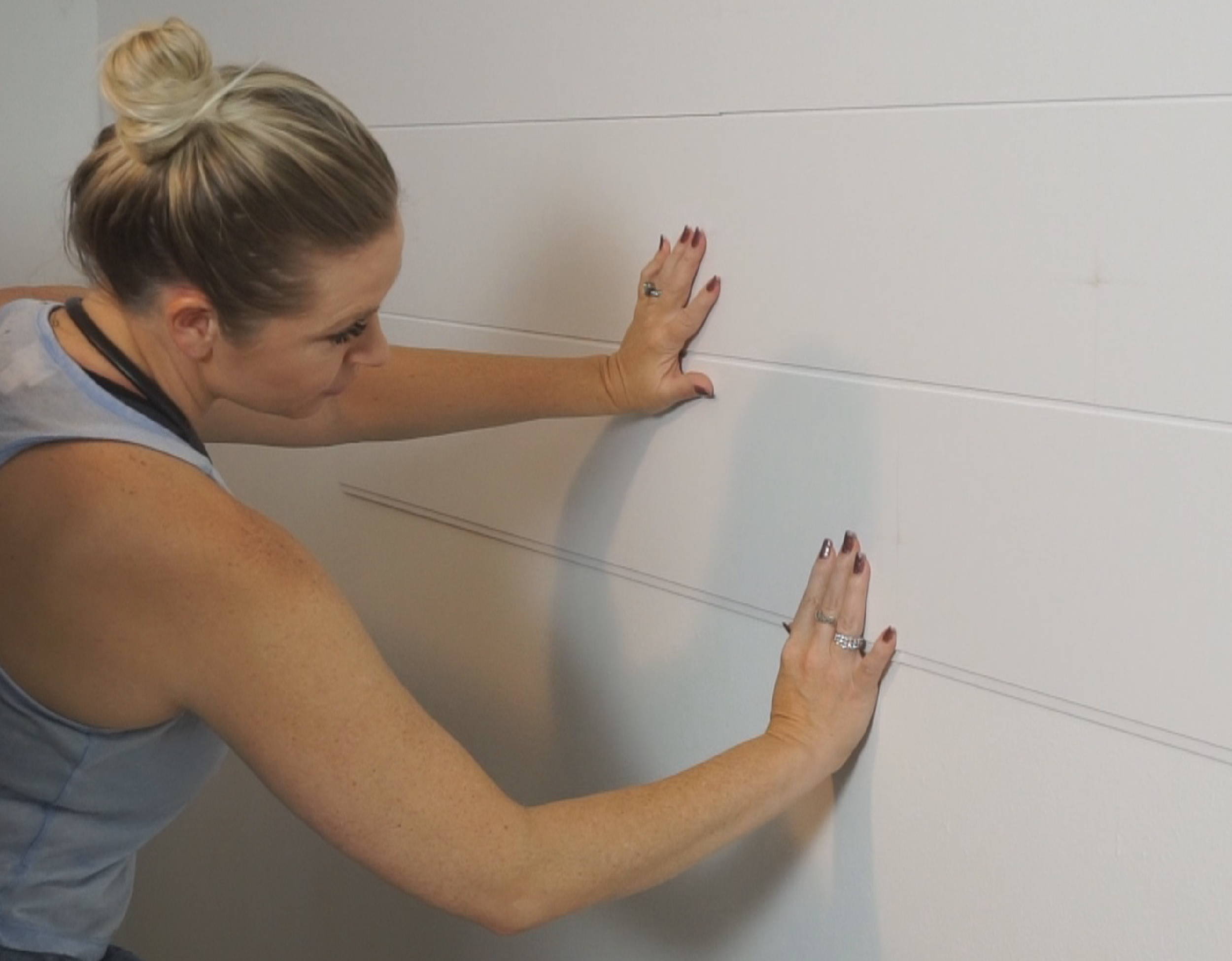 If you are interested in collaborating with us, sign up for our Affiliate Program here: