Wallplank Originals

FREE SHIPPING ON ALL CARTON ORDERS!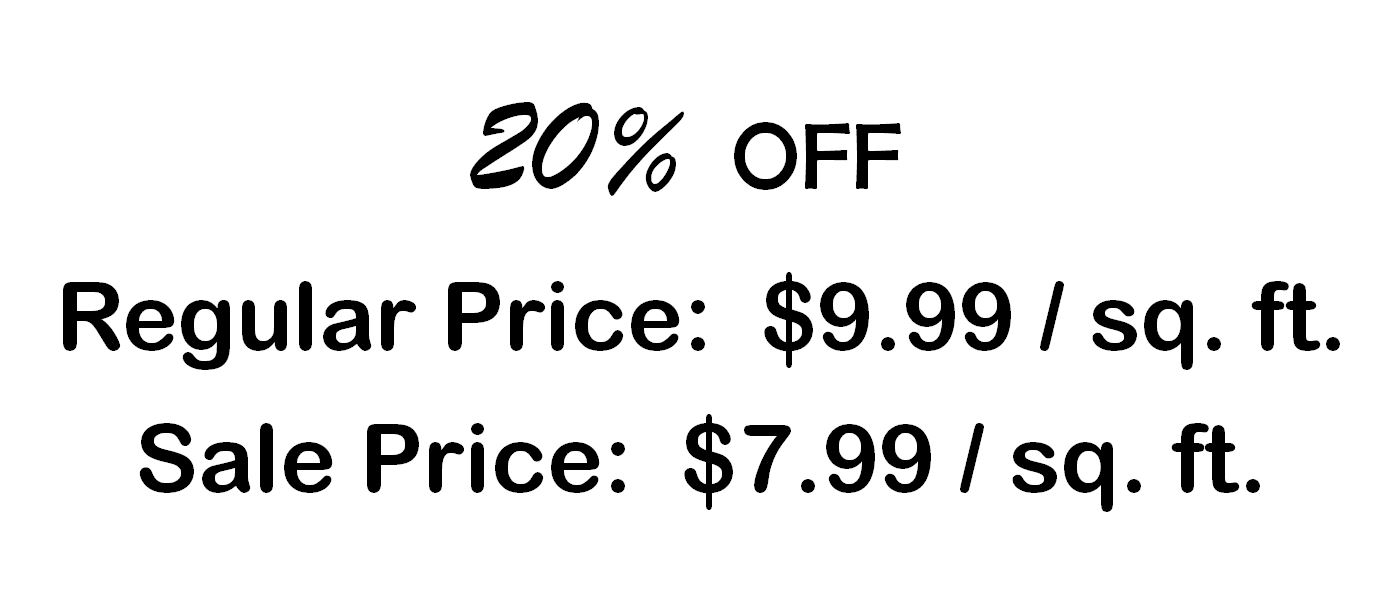 Wallplanks come in lengths anywhere between 12"-47" with over 80% of the boards in a carton being the full 47" length.
Installation Instructions
How to measure a regular wall:
Using measurements in feet:
Area (ft2) = Length X Width
| | |
| --- | --- |
| Veneer Grade: | #1 common and better, sliced and spliced hardwood veneer |
| Top Layer Thickness: | 0.8 mm |
| Core: | High-Density Wood Fiber Board (HDF) made with 100% recycled forest content. Core density is 57 lbs per cubic foot; swelling coefficient 6% |
| Bottom layer  Thickness: | 0.8 mm |
| Total Thickness: | 1/4" |
| Width: | 5.1" |
| Lengths: | 12- 47" with over 80% full-length boards |
| Edge Profile: | Overlapping shiplap on long sides of each board |
Smoke and Flame rating: Class C-ASTM E-84/ Class A optional (please inquire)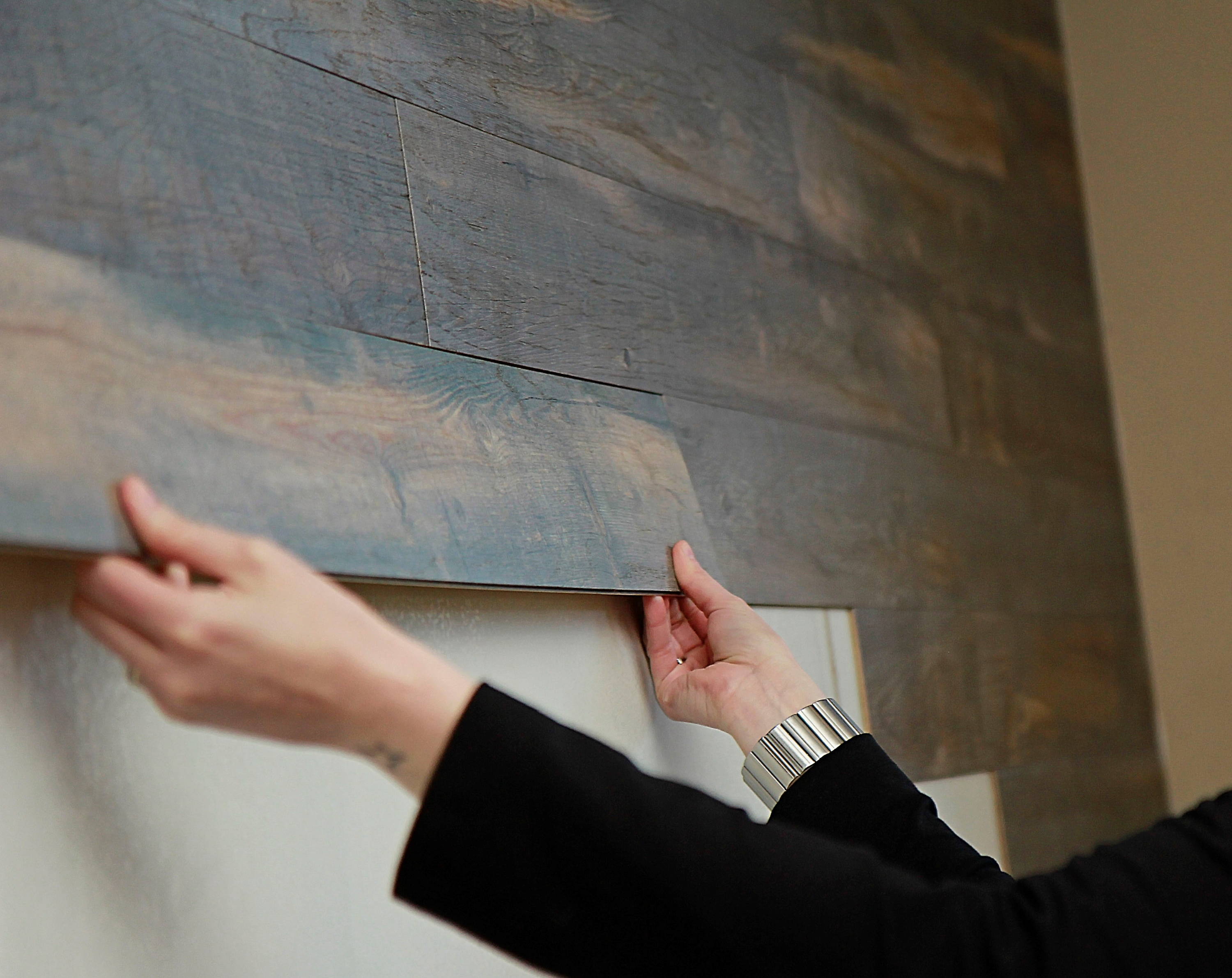 Vacubond is a patented permanent adhesive that is applied directly onto the back of Wallplanks.
An innovative application method creates a vacuuming suction when pressure is applied to the Wallplanks during installation. This suction enhances the bond strength in addition to the adhesive.

A single wax release paper is used to protect the adhesive surface making the installation process quick and easy.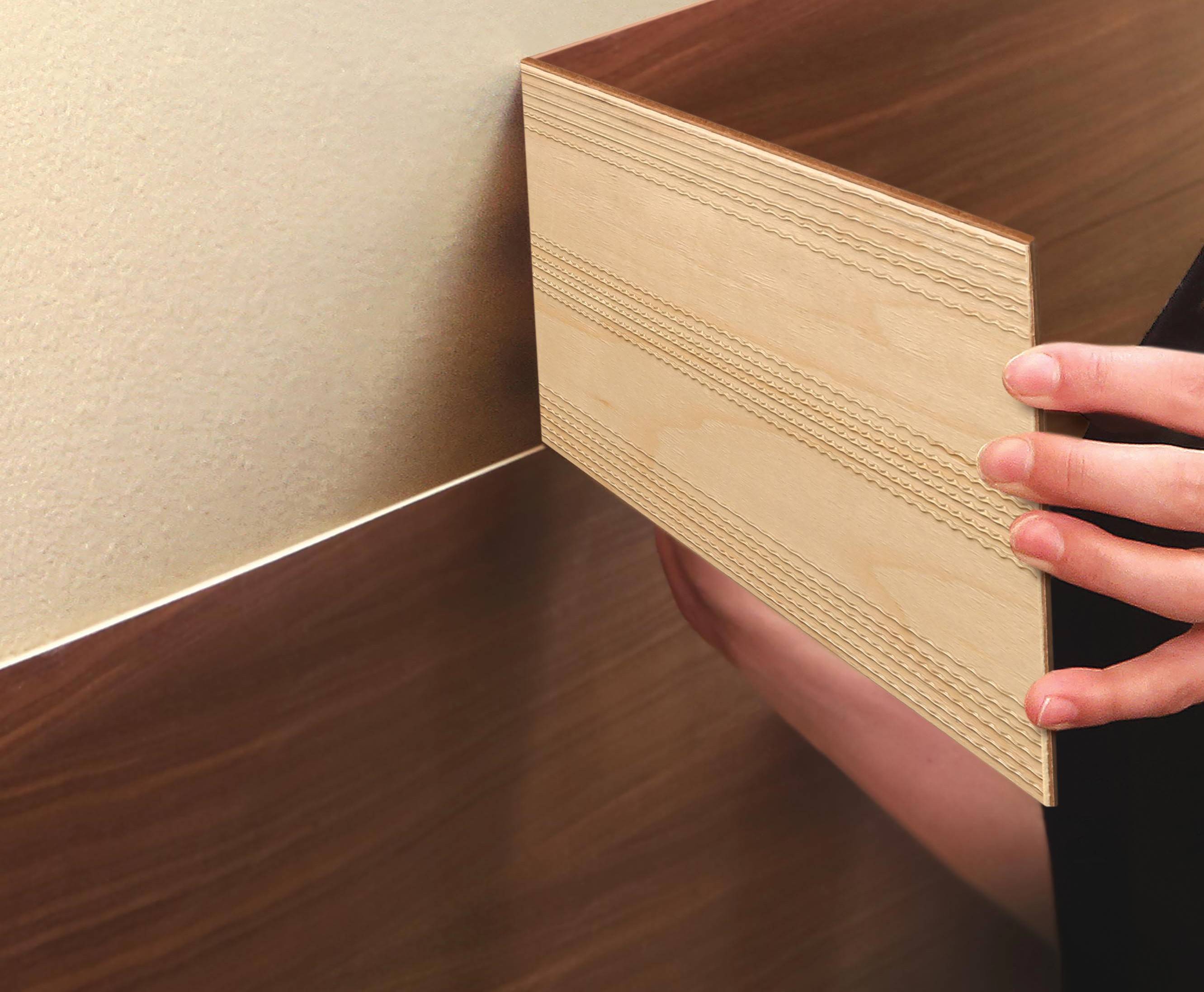 The Easiest Way to Bring the Beauty of Wood to Your Walls
Welcome to our Originals Collection of self-adhesive wood planks for your walls, a simple and beautiful way to create an entirely new look for any room of your home. Wallplanks prides itself on offering a number of engineered hardwood veneers manufactured by From the Forest, LLC, with all raw materials sustainably sourced from U.S. managed forests.

Our peel-and-stick wood panels are easy for anyone to install, whether this is one of your first DIY projects or you have some remodeling experience. Wallplanks uses VacuuBond, a patented permanent adhesive applied directly to the back of the panels, covered by a single wax release foe ease of application. The bonding of the plank to the wall is further ensured by a vacuuming suction created when pressure is applied to the panel during installation.

Variety of Wood Styles & More

Your designing alternatives are virtually unlimited with these innovative and versatile panels. Browse our selection of choice hardwoods, including white pine, walnut and maple. We also offer a wide variety of finishes to satisfy every style or décor theme. Go with a bleached or light wash finish or a more dramatic, deeper tone. Decide among warmer browns or cooler grays to complement your carpet, furnishings and other walls. In addition, Wallplanks panels can be installed horizontally, vertically, chevron-patterned - whatever orientation best fulfills your aesthetic vision for that space. Not sure of your space yet? Find rooms suited for a wood accent wall and how to design wood planks with our guides.

Created to be durable and long-lasting, Wallplanks panels have a slight interlocking shiplap edge to create a flawless-looking wood-paneled wall. Another excellent feature of Wallplanks panels is their ease of maintenance. They require only normal dusting and a semi-regular damp-wiping with our special Wallplanks wood wall cleaner.

Premium Adhesive Wood Planks

Wallplanks stands behind the quality and durability of our products, offering both residential and commercial warranties. On top of this, we provide free shipping on all carton orders. Explore the possibilities, and envision how our top-quality wood panels will transform any room of your home. We encourage you to read our reviews to see what others loved about their Wallplanks.