Standard Retail Price: $9.99/sq.ft.
Discounted VIP Trade Price: $5.49/sq.ft.
20.3 square feet per carton
***Please be advised these Limited Edition Wallplanks will require additional re-enforcements upon installation. We recommend using a finishing nail.
Access all trade products below: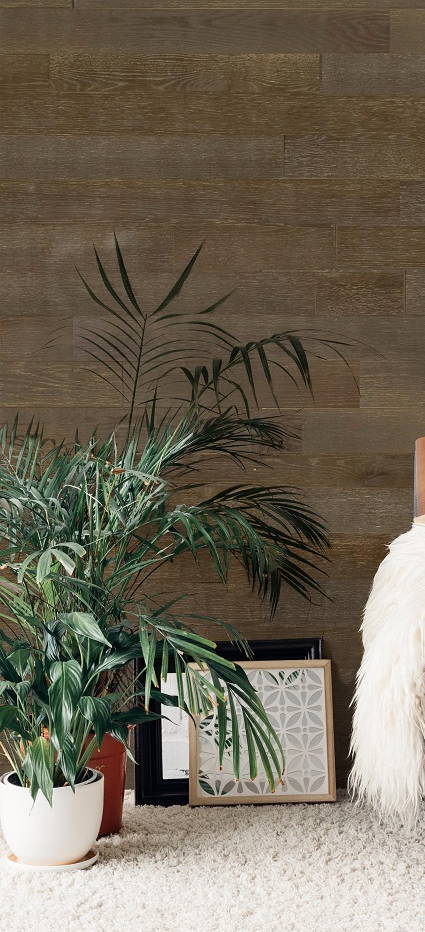 Installation Instructions

Veneer Grade: #1 common and better, sliced and spliced hardwood veneer
Top Layer Thickness: 0.8 mm
Core: High-Density Wood Fiber Board (HDF) made with 100% recycled forest content. Core density is 57 lbs per cubic foot; swelling coefficient 6%
Bottom layer Thickness: 0.8 mm
Total Thickness: 1/4"
Width: 5.1"
Lengths: 12- 48" with over 80% full-length boards
Edge Profile:Overlapping shiplap on long sides of each board
Vacubond
Vacubond is a patented permanent adhesive that is applied directly onto the back of Wallplanks.
An innovative application method creates a vacuuming suction when pressure is applied to the Wallplanks during installation. This suction enhances the bond strength in addition to the adhesive.
A single wax release paper is used to protect the adhesive surface making the installation process quick and easy.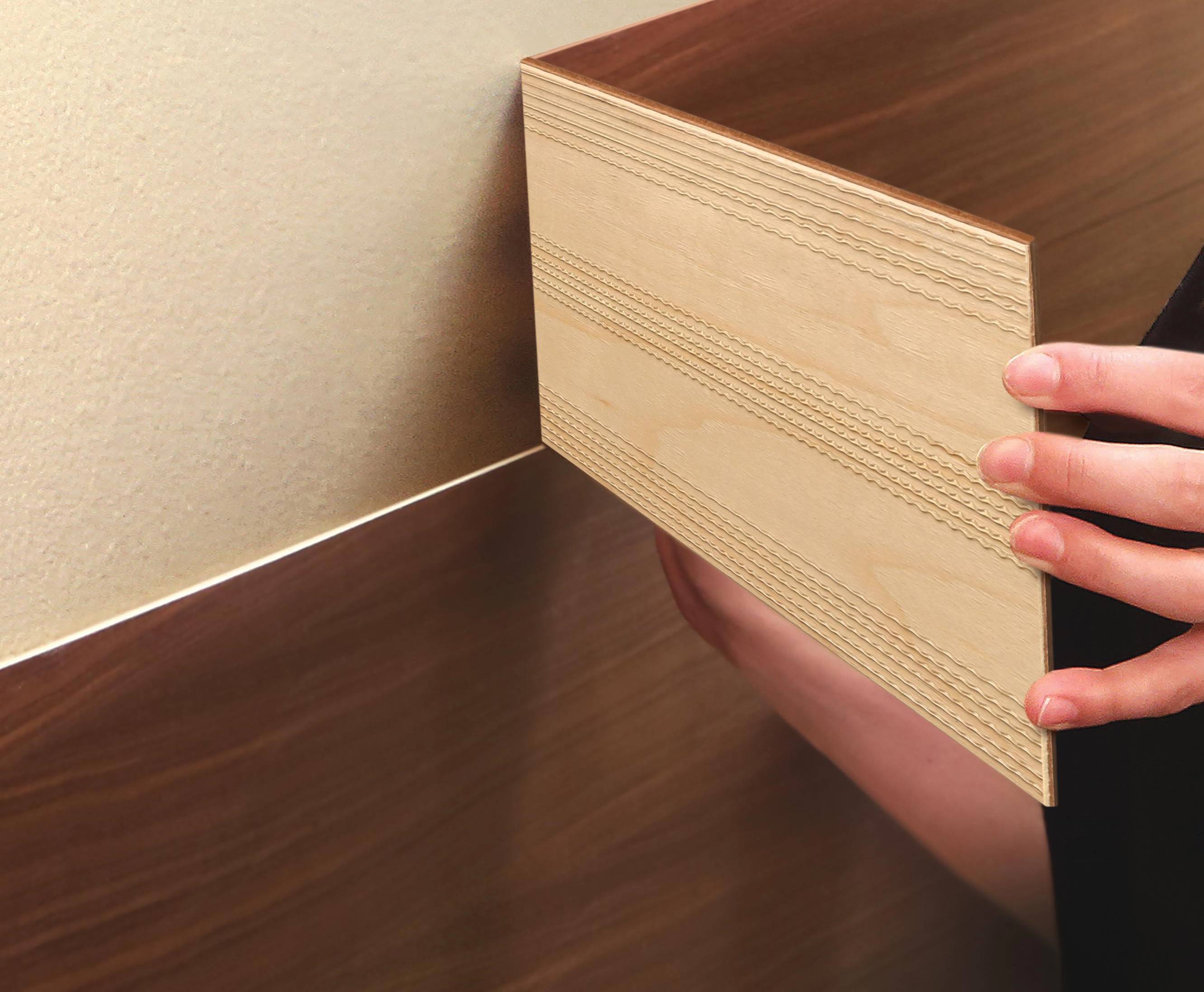 Frequently Asked Questions:
How do I measure SQ. FT. ?
Regular Wall:
Using measurements in feet:

Area (ft2) = Length x Width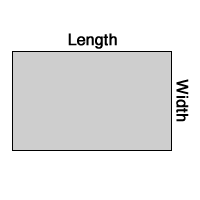 Wall with Window:
Inner Area (ft2) = Length x Width

Total Area (ft2) = (Length + (2 x Border Width)) x (Width + (2 x Border Width))

Area (ft2) = Total Area - Inner Area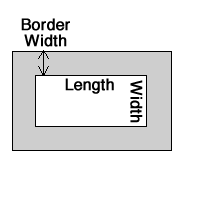 Where can Wallplanks be installed?
Q: CAN WALLPLANKS BE INSTALLED IN BATHROOMS?
A: Wallplanks should not be installed in high humidity areas like saunas and full baths. The product is 100% wood and humidity above 55% could raise the grain and expand the planks. Installation in half bathrooms should be fine as long as there is not exposure to excessive steam.
Q: CAN WALLPLANKS BE INSTALLED ON CERAMIC TILE?
A: Wallplanks can be installed on clean ceramic tile. Waxy, wet, dusty and dirty surfaces are the only surfaces that would cause adhesion issues.
Q: CAN WALLPLANKS BE INSTALLED ON CEILINGS?
A: Wallplanks can be installed on ceilings. Follow the installation instructions that are shipped with the product. Step 11 is for ceilings and indicates to use 18 gauge finish nails every 16" on both sides of the plank to further secure the planks to the ceilings.
Q: CAN WALLPLANKS BE INSTALLED ON FIREPLACE WALLS?
A: Follow local code. As long as the immediate surrounding of the fireplace opening is nonflammable Wallplanks can be installed on the sides of that, around and above.
Q: WILL THE PLANKS HOLD UP IN HIGH HUMID LOCATIONS LIKE LAKE COMMUNITIES WITHOUT WARPING OR CHANGING?
A: Wallplanks are made from 100% wood and are designed for interior installations only. For best long-term performance permanent HVAC should be on and maintained with a relative humidity to the home or business between 30-55% for a minimum of 14 days prior to installation as well as during and after installation. If you suspect a change in humidity, allow ¼" expansion space for every 10' of the wall on all sides.
What surfaces can Wallplanks adhear to?
SUB WALLS ARE TO BE FLAT, DRY, STRUCTURALLY SOUND AND CLEAN PRIOR TO INSTALLING WALLPLANKS
Q: CAN WALLPLANKS BE INSTALLED OVER WALLPAPER?
A: Clean, Smooth, well-adhered wallpaper: This can be a base for Wallplanks. The installer must make sure the wallpaper is clean and firmly bonded to the wall before applying the wallplanks to the wallpaper.
Embossed wallpaper: The adhesive on the back of the wallplanks is 1/32" thick. If the embossing on the wallpaper raises out more than that it is possible that the Wallplanks adhesion will be interrupted every time it goes over the embossing. This could result in less than a firm bond. The installer will need to test bond strength with several Wallplanks to ensure adhesive bond strength to the embossed wallpaper before proceeding with the entire installation. If bond strength is not sufficient, the wallpaper will have to be removed prior to installing the wallplanks.
Textured wallpaper: should be removed and the base wall cleaned with trisodium phosphate ( TSP) before installing Wallplanks. To remove wallpaper there are steamers or wallpaper removal solutions available. These items plus the TSP cleaner are available in hardware stores or home centers
Q: Can Wallplanks be applied to a textured wall?
A: There are many different types of textured walls out there and it is very dificult to know if wallplanks are going to adhear to a textured wall without testing it first. Most standard light wall textues such as orange peel are normally ok, but again it is best to purchase a sample and test it prior to purchase. Heavy textures such as popcorn generally require you to sand and scrape the wall down prior to installation.
Q: SUB WALLS ARE TO BE FLAT, DRY, STRUCTURALLY SOUND AND CLEAN PRIOR TO INSTALLING WALLPLANKS. DEFINE DRY?
A: Moisture content of the sub-wall that is plywood or drywall should not exceed 11% using a pin-style meter. If sub wall is concrete or cinder block it should be dry using an ASTM 1869-89 Calcium Chloride test with the moisture content not exceeding 2.0 lbs. Concrete or block should also be primed or painted prior to installation for tape adhesion.
---
MORE PRODUCTS LIKE THIS ONE:
20.3 square feet per carton
Standard Retail Price: $9.99/SQ.FT.
Discounted VIP Trade Price: $5.49/SQ.FT.